PET NUTRITION ADVICE FOR A HEALTHY LIFE
Our animals' nutrition is tremendously important to their overall health and wellness. At Prairie Dog Pet Mercantile, our animal nutrition guidance aims to educate and empower animal lovers to provide their pets with a high-quality diet during the course of each phase of their life. We have extensive experience seeing the difference diet can make to your pet's health, behavior, and the quality of both of your lives. We have a passion for research and "hard" science to verify what we see every day.
We treat your pet, and your concerns, as if they are our own. We know how frustrating it can be to get clear information about pet nutrition. Our knowledgeable staff is here to answer questions and to give you and your pets individualized recommendations. We seek to find out about your family's lifestyle, budget, your pets preferences, any medical issues or food allergies so we can build our custom recommendations from there. Every animal is an individual. That's part of what makes having a pet so amazing and rewarding.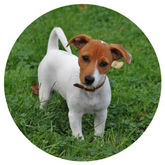 Dietary Restrictions and Sensitivities
Has your vet diagnosed your pet with allergies? Skin & coat issues? Acute or chronic digestive issues? Ear infections that just won't go away? Leaky gut syndrome? On going urinary problems? We are here to help!
We assist and counsel owners every day with food changes. We offer holistic supplements and suggestions to get your pet back in balance and feeling well again. We will work with you and your vet to help find solutions. Often it is a bit of a journey and we are here to support you through it all!
Our focus is primarily on using food to help the body heal with an emphasis on raw, fresh and whole food options. We have helped countless people through this process, with excellent and long term results. There IS hope!
We also offer Glacier Peak's Pet Wellness Life Stress Scan to really give your pet and you an excellent resource to kick start any food elimination program.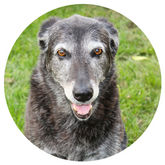 Senior Pet Nutrition
When a cherished animal gets older, the silvery color of their muzzle isn't the only thing to change; their eating habits and dietary requirements can adjust too. It can be really difficult to watch a beloved pet get older, more stiff or just start to change. We offer numerous supplements and foods that can make this inevitability a more graceful and less painful process.
We get limited time with these amazing animals in our lives. We want as much quality time, as you can possibly get, with your pet on this planet!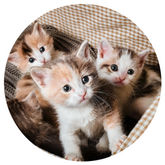 Puppy and Kitten Animal Nutrition
Puppies and kittens necessitate suitable nutrients and calories in order to help them grow. That being said, the very same strategy that works for a smaller breed puppy, such as a Havanese, would not be ideal for a large breed, such as a Rottweiler. We have tons of great food options to help get your new family member off on right paw.

Giant Breed Animal Nutrition
Large breeds such as Mastiffs, Pyranese, Newfoundlands and Great Danes have unique nutritional requirements. Large dog breeds necessitate well-defined amounts of essential nutrients to fulfill their growth requirements. Large breed puppies need a food produced to ensure proper bone and muscle development and the right amount of energy so they can develop to their optimal growth potential without developmental concerns.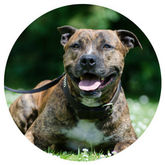 Overweight Pets
Has your vet mentioned your dog or cat might be overweight? We can help you find the right food in the right amount to help get things back on a healthy track.
Obesity is really a growing issue and overweight pets are at risk for a whole multitude of problems such as arthritis, diabetes, hypertension, breathing problems, renal disease, heart disease, and a life expectancy lessened by as much as 20%.
Pet food companies, even the best ones out there, have feeding guidelines that can be a little mis-leading for what your individual pet requires. Come in and ask us for tips and suggestions any time, we are here to help!

Nutrition for Working Dogs
Working dogs can have drastically different dietary requirements compared to your standard pet. Dogs that spend their days doing search & rescue, herding, sledding, hunting - just to name a few, often have a keenly different metabolism and calorie requirement. To perform their best, these dogs need a high-performance pet food that helps keep them working at top productivity. Depending on the type or amount of work, these working dogs may require 1.5 to 2.5 times the volume of food as a sedentary pet.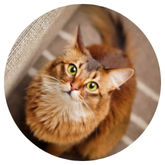 Cat Nutrition
Feline nutrition is closely connected to overall wellness, and a cat's diet can even help improve a variety of issues including common allergies, hyperparathyroidism, urinary issues and food intolerances.
Kitties are obligate carnivores which means that the best diet for cats is one high in protein and low in carbohydrates. No matter if your cat is dealing with a weight problem or requires a unique diet in conjunction with healthcare maintenance and treatment, our staff can counsel you on the various nutritional options that are available to cat parents. Don't be reluctant to get in touch with us if you have any questions about finding the purrrrrrfect cat diet.
What Spokane Customers Are Saying
We love our customers from Spokane areas around Geiger Heights, Glenrose, East Spokane, Spokane, West Spokane, Yardley, Orchard Park, Parkwater, Hillyard, Town and Country
Come visit our pet supply store in Spokane, WA specializing in quality raw food, treats, and supplies for cats and dogs.