Positive Training for Positive Results
We are proud to be close partners with another, deeply respected local business in our pet community. Diamonds in the Ruff - Training for dogs and their people. They offer group classes and private lessons for dogs of all ages and their families. Prairie Dog has CPDT-KA certified dog trainers on our staff. All of our Prairie Dog team is happy to offer dog training guidance to point you and your family in the right direction. Some group classes are now offered at Prairie Dog's South Hill location. Learn about the different programs that Diamond in the Ruff has to offer below. For even more information or to register for classes click here.

First Level, Beginning
Which beginning class you choose will depend on how old your dog is today.
The beginning classes are identical curriculum, divided by developmental age. Choose the class that best matches your dog's age.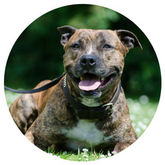 Second Level, Intermediate
Intermediate "Prep" class. We continue to build on the core exercises taught in the beginning classes. We introduce clicker training. If you have taken a reward-based class at another training school, you may begin classes at the Prep level, although many prefer to start at the beginning.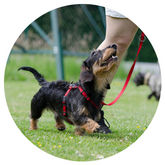 What Spokane Customers Are Saying
We love our customers from Spokane areas around Geiger Heights, Glenrose, East Spokane, Spokane, West Spokane, Yardley, Orchard Park, Parkwater, Hillyard, Town and Country
Come visit our pet supply store in Spokane, WA specializing in quality raw food, treats, and supplies for cats and dogs.