Trendy Story Fill, Feed, Snack, Repeat!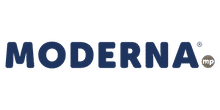 Prairie Dog Pet Mercantile is proud to carry Moderna in Spokane, Washington. We live in a fast-paced society and pet owners are always on the lookout for new products to suit their dynamic lifestyles. We are CREATING these innovative products for our beloved pets in order to contribute to their well-being, safety & happiness.
As a manufacturer we strongly believe in design, creating SMART products for our pet's and your own requirements. We are continuously investing
in state-of-the-art equipment to assure that all the benefits of our PLASTIC are maximized. Our raw materials are non-toxic, strong, durable and easily recycled. Our finished food approved and dishwasher safe products are safe and easy to use.
Dog Product
Luxurious Pets Trendy Runner
Luxurious Pets Tasty Large 
Luxurious Pets Trendy Story Small
Trendy Dinner Double 
Trendy Story Small
Cat Product
Trendy Story Small
Trendy Dinner Double
Hercules
Trendy Runner 
Trendy
Come visit our pet supply store in Spokane, WA specializing in quality raw food, treats, and supplies for cats and dogs.