Food As Dog Intended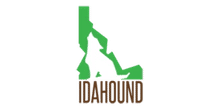 Prairie Dog Pet Mercantile is proud to carry Idahound in Spokane, Washington. Your dog is biologically programmed to consume raw meats, fats, and bones. Idahound™ makes raw diets that are nutritionally superior, more digestible, and more palatable than kibble, dehydrated or other raw recipes. Feed consciously, feed your carnivore and feed raw. Idahound uses premium, local ingredients to create an "evolutionary" and farm-driven diet, while pursuing minimal environmental impacts. We make whole foods as dog intended, butchering, processing and packaging everything ourselves near Sun Valley, Idaho.
Come visit our pet supply store in Spokane, WA specializing in quality raw food, treats, and supplies for cats and dogs.