Positive Training for Positive Results
We are proud to be close partners with another, deeply respected local business in our pet community. Diamonds in the Ruff - Training for dogs and their people. They offer group classes and private lessons for dogs of all ages and their families. Prairie Dog has CPDT-KA certified dog trainers on our staff. All of our Prairie Dog team is happy to offer dog training guidance to point you and your family in the right direction. Some group classes are now offered at Prairie Dog's South Hill location. Learn about the different programs that Diamond in the Ruff has to offer below. For even more information or to register for classes click here.

Puppy Training
Help your puppy to develop critical social and obedience skills, plus you can get all your important puppy questions answered!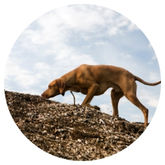 K9 Nose Work Training
Nose work is a great activity for dogs of any age. Engaging for both you and your dog, nose work training is fun and rewarding.

House Breaking & Potty Training
Our professional trainers can train dogs to eliminate in litter trays, potty pads, or outdoors.

Behavior Modification
We use positive reinforcement to correct behavioral issues such as barking, digging, jumping up, biting, chewing and other dog and puppy problems.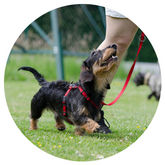 Beginner Training
Our obedience system is based on fun engagements that build focus. A great introductory class that teaches simple cues like sit, come and stay.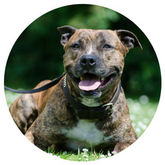 Aggression Training
We train to correct aggression and other dangerous behaviors such as territory aggression, fear aggression, food guarding and begging, whining, crying, and submissive urination.
What Spokane Customers Are Saying
We love our customers from Spokane areas around Geiger Heights, Glenrose, East Spokane, Spokane, West Spokane, Yardley, Orchard Park, Parkwater, Hillyard, Town and Country
Come visit our pet supply store in Spokane, WA specializing in quality raw food, treats, and supplies for cats and dogs.